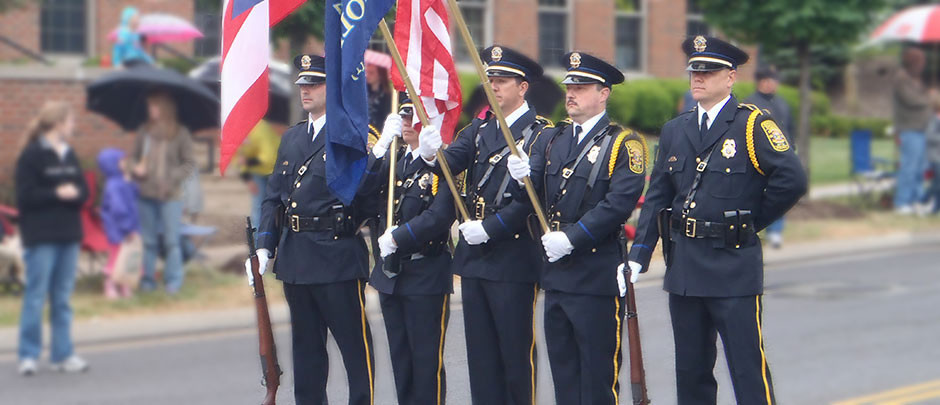 Employment Opportunities
All police officer positions are filled from an eligibility list provided to the Police Division by the Civil Service Commission of the City of Sylvania. Requests for applications or for employment information should be directed to the Civil Service Commission. You can contact them at 419-885-8926.
Applicants are not required to reside in the state of Ohio, nor is Ohio residency required for appointment.
Officer
Duties
The duties of the police officer include preserving the peace, protecting persons and
property, and obeying and enforcing the ordinances of the City of Sylvania and the laws of the
state of Ohio and the United States.
Minimum Requirements
Applicants for the position must:
Have attained the age of 21 years on or before the date of the civil service examination
Possess a valid vehicle operator's license. Applicants must present a valid operator's license to be        admitted to the civil service examination testing site.
Be a certified police officer in the state of Ohio or an open-enrollment applicant who has passed the  State of Ohio Certification Examination
Have an associate's degree or have completed a minimum of 96 quarter hours or 64 semester hours  from an accredited college or university
Applicants must provide a copy of an official college grade transcript with application.